Here are short profiles of the trustees of Wicked World Tours
Margaret Bremner (secretary)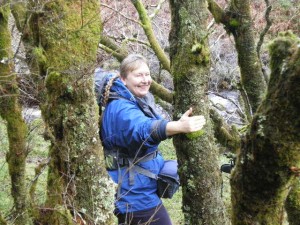 Now retired from a career in nursing was delighted to part of the team who travelled round the world. Margaret discovered that removing toilet doors and raising beds on bricks could make unpromising accommodation accessible.
"I loved the can do attitude of New Zealanders to people with disabilities. I'm convinced of the value of people of all abilities meeting each other all over the world."
John Simpson (treasurer)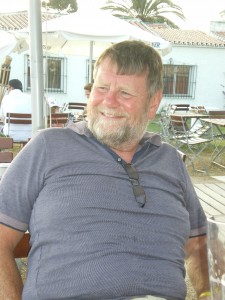 John Simpson is a trustee and treasurer of Wicked World Tours. He has held this post since we started in December 2002. He worked as base camp co-ordinator for the team's world trips.
He worked with Lothian and Borders Police as a Liaison Officer in the Edinburgh Sheriff Court. John is also involved with the Vine Trust, a Scottish charity working with the people of the Amazon in Peru. He went to Peru to work on the Vine Trust medical ships in 2004 and again in 2007. Now retired from the police he is refurbishing his boat.
Mary Simpson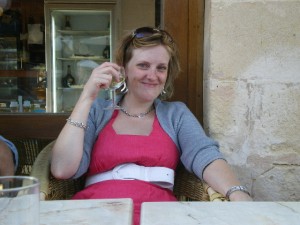 Mary has lived next door and been lifelong friends with Alistair and Patrick. Mary has been involved with Wicked World Tours since the beginning helping to fundraise, research trips, designed the original logo and generally organise things. She left school at the age of 16 to go with her friends on the first leg on the trip. Mary was well known for her packing of the bus on the American leg of the tour, cooking and she was also good at putting the tent up and down. Her claim to fame is she drew the logo on the American tour bus.
Mary studied horse management at Oatridge College for 2 years and has worked on riding schools across Scotland and in Ireland. She decided on a career change at the ripe age of 19 when she moved into childcare. Mary currently works at a private nursery as a room supervisor. She loves her job and still has a desire to do further travelling.
Sheila MacKay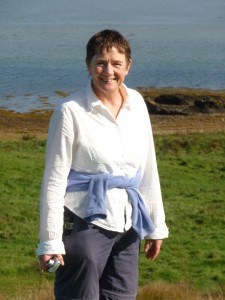 I was incredibly lucky to be able to take a year off my work in community education, let the house to a friend and travel with my nephews and the team to so many amazing places. I loved the way we got help from unexpected places – the woman on the train to New York, the Mexican taxi drivers, the Japanese railway staff and so many more.
We learned a lot that we would like to share and as a Trustee I am hoping that our organisation can inspire and support more travellers.
Ella Simpson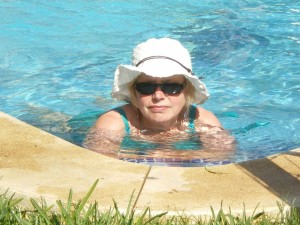 Ella is the Director at Edinburgh Voluntary Organisations Council and has over 30 years experience working in the voluntary sector.  She has provided support and care to children, young people, and people with learning disabilities, mental health issues and physical disabilities.  She has managed and lead organisations working in the adult care and homeless sectors.
Ella also has a long history of volunteering she is also currently a Director of STAND International a charity which enables Scottish people who have experienced homelessness to volunteer with organisations in Eastern Europe.  She is a member of Scottish Community Foundation Board and Grant Committee. Ella is chair of Resilient Scotland which invests in community regeneration.