For the second leg of the tour, we headed East in September, to Hong Kong. From there we travelled through South Korea, Japan, Australia, New Zealand and Hawaii and arrived back in Edinburgh on the 2nd February. This involved some very long flights.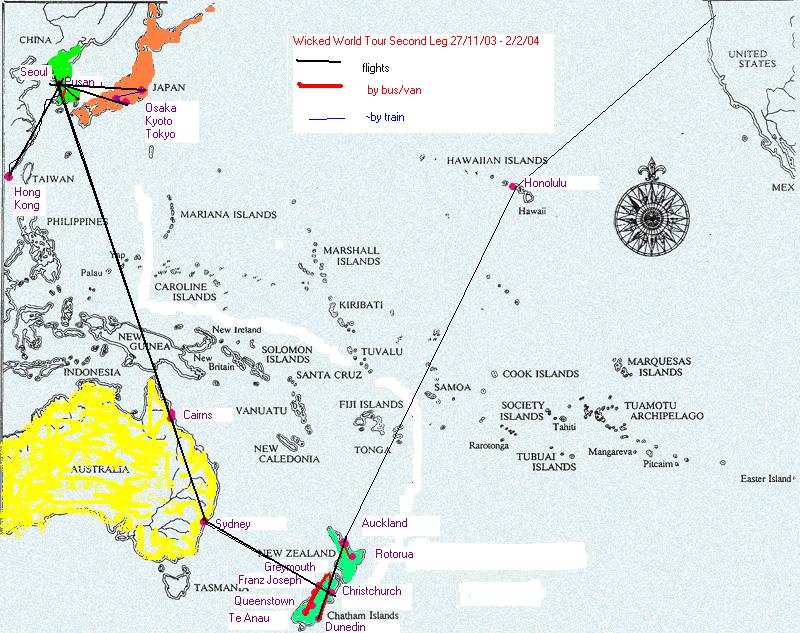 Hong Kong
We stayed at BP International House in Kowloon, booked in advance by Sheila's friend Chin. The accessible room had a huge bed and a bed settee; toilet was about a mile off the floor but had one grab rail. Shuttle train within airport accessible. Travel from the airport was in a Hiace minibus with no adaptations. We went because we knew it would be challenging but very exciting to visit. They sure do know how to decorate for Christmas! Our friends in Hong Kong feasted us for two days and arranged for the minibus driver to give us a tour. The Star Ferry crossing was accessible and gave a great view of the skyscrapers.
South Korea
Our flights with Asiana to Seoul then on to Pusan in S. Korea were marked by great kindness from the cabin crew.
The whole visit to S. Korea was possible because of the preparation done in advance by our Korean volunteers.
They booked accommodation, borrowed and hired a car and 'people carrier' and planned our route. They also knew what and where to eat and Min was a fantastic cook. Only one of the hotels we slept in was specifically disabled accessible but we had the hoist and portable commode with us. We enjoyed staying in condominiums where we slept on the floor on futon type mats.
Japan
On to Japan where we were met by Kei, another former Community Service Volunteer(CSV). He had arranged for an accessible minibus to meet us at the airport and take us to the BIG-I a fully accessible hotel and conference centre in Osaka.
Japan was amazing and because of Kei's preparation we stayed in accessible hotels in Kyoto and Tokyo too. Most of our travel in Japan was by train and the service was fantastic.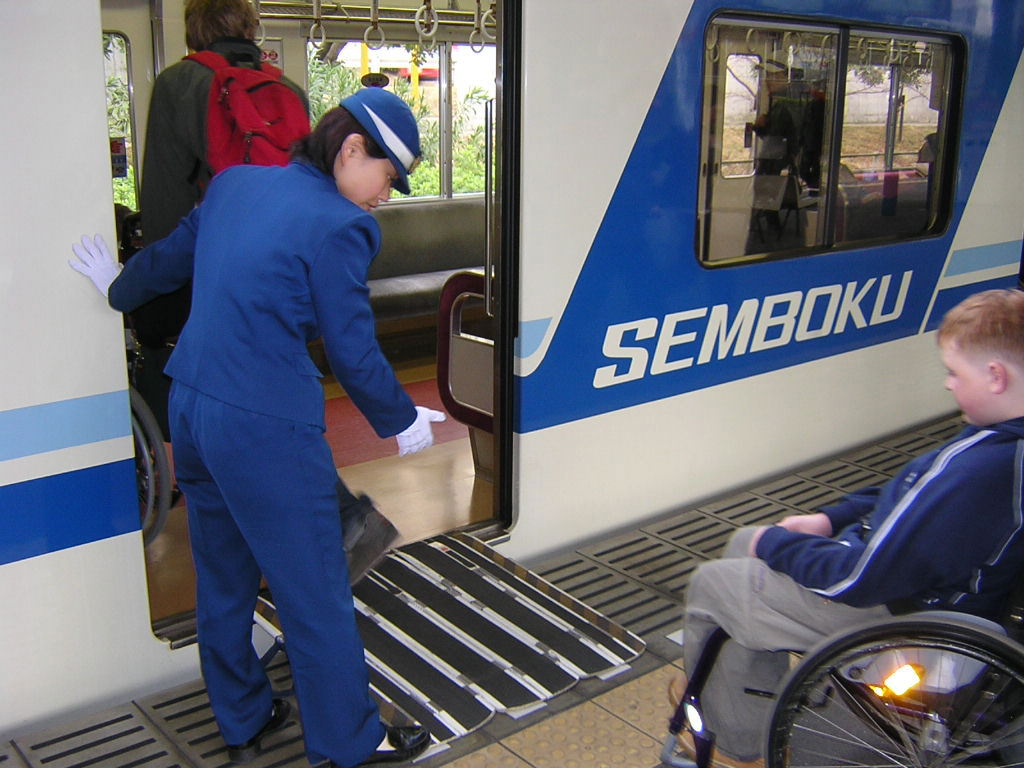 One big nightmare was getting any money from ATMs with sterling visa cards so we made frequent visits to the bank
Australia next:
Cairns we stayed at Sunlands Caravan Park. We had a wheelchair accessible cabin and one other next door.Good taxi service with accessible minibuses taking 8 people. Also hired a minibus over Christmas to be able to cook barbie at the beach. Fantastic company, Quicksilver, doing accessible snorkelling at the Great Barrier Reef so we fulfilled one of our dreams here.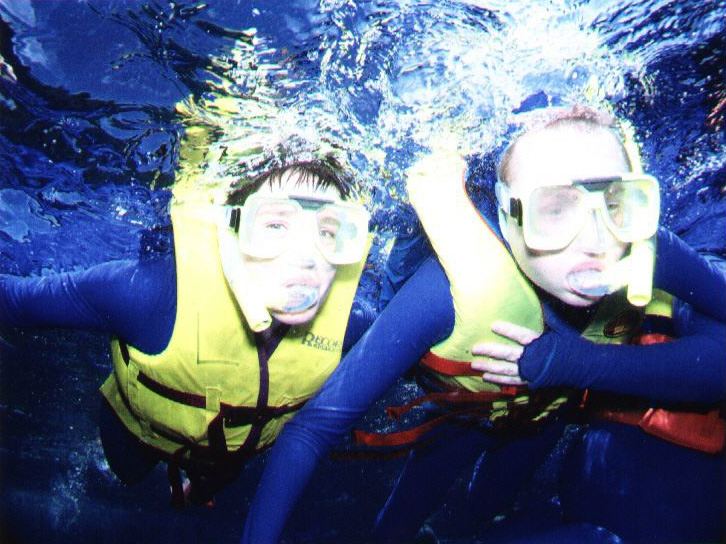 Sydney we stayed in The Waldorf Apartments that had reasonable access, toilets with a roll-in shower and was fairly central. We self catered here. Brought in the New Year with and old friend of Margaret… fantastic fireworks! Train out to Katoomba to see the Blue Mountains where the one accessible taxi in the area failed to meet us. (Must be booked well in advance.)
Train to Olympic Park was accessible and the site was well worth a visit but it was expensive to view around, and the family changing room was so busy we changed outside on the grass in the sun.
New Zealand
IYHA Christchurch, S. Island
Good Points:
Accessible rooms have staggered bunks so room to get hoist in.
Accessible toilet is opposite bedroom, spacious, roll-in shower.
Kitchen extremely well fitted-out with some barrier-free work surfaces
Well situated and lots of tourist booking services
IYHA Greymouth
Good Points:
En suite Accessible Toilet with roll-in shower
Warden friendly and knowledgeable about accessible attractions
Bad Points:
Up very steep hill.
Accessible room has bunk beds that can't be dismantled
Small kitchen
IYHA Franz Joseph
Good Points:
Twin Accessible room with en suite accessible toilet with roll-in shower (Beware, you have to pay more because it has en suite)
Barrier free kitchen area
Bad Points:
Accessible room has no storage space and carer had to sleep on floor
Kiwi Paka IYHA Rotorua
Good Points:
Two accessible twin rooms with en suite accessible toilets with roll-in showers. (Higher charge)
Bar on site at reasonable rates, tourist booking service, small pool, barbecue
Bad Points:
Kitchen far too small for the numbers, ill-equipped, and dining area very crowded
In Rotorua we had a picnic with friends Linda and Tara who gave us some beautiful food. We managed to bathe in the spa pool and enjoyed the tour at Whakarewarewa.
IYHA Turner St. Auckland
Good Points:
Fairly central
Excellent kitchen and dining area (though no barrier free surfaces), good laundry
Lift to dorms.
Good sized accessible toilets and roll-in shower (Only one grab rail)
Limited parking permits
Took ferry to Waiheke Island but then there was no connecting accessible transport so we could only reach one beach
We also stayed in the grammar school dormitory for a couple of nights thanks to friends Jan and Pete.